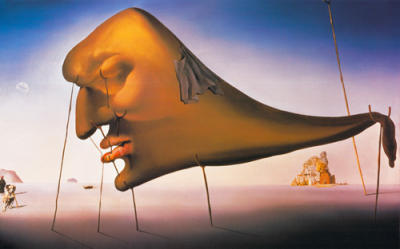 Salvador Dali's "Sleep"
Mr. Sandman
Wrap me in your arms, Mister Sandman,
Sweep me away from here.
Lift me, lucid, if you can,
on wings devoid of fear.

Slip your fingers behind my eyes,
let in the stuff of sleep.
Caress my ears with lullabies,
and sweep me off my feet.
Keep me safe throughout the night,
held in your longing touch,
but let me go when life resumes,
for death would be too much.
I was bored and couldn't sleep so I whipped this up... hope you enjoy!